Unarmed Security Guard
Service
Unlock the future of safety with our unarmed security guard services where vigilance meets peace of mind.
Hire Professional Guards to Deter Crime
Looking for a powerful shield against crime? Our unarmed security guard services are the silent protectors you need. With our visible presence, we deter crime by patrolling and exuding a strong, reassuring vibe. We keep a vigilant eye on CCTV cameras and conduct regular rounds, promptly reporting any suspicious activity. In events, our guards are experts in access control, ensuring only authorized individuals gain entry, and keeping the unauthorized at bay. In emergencies, they spring into action, responding swiftly to security breaches, alarms, or crises, minimizing potential harm. Moreover, our unarmed security guards are not just security professionals; they're also customer service wizards.
They provide information and assistance to visitors and employees, creating a friendly yet secure environment. We assure you that every incident is meticulously documented, with reports that can aid in investigations and crime prevention measures. Your safety is our priority!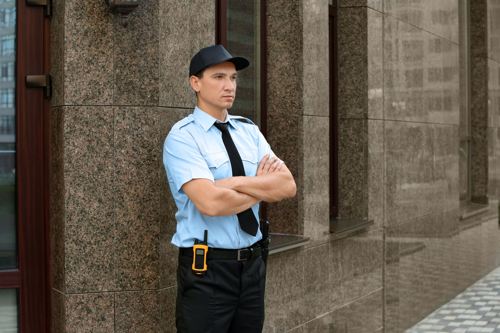 Highly Trained Unarmed Security Guard
At Metro Security Services, our unarmed security guards are certified and licensed professionals. With years of experience in deterring crimes in high-risk areas, they can easily handle trespassing, vandalism, and transients. Our unarmed security guards undergo extensive training and possess unmatched expertise, just like our armed security guards. They are equipped to handle a wide range of security challenges and respond effectively to any situation that may arise.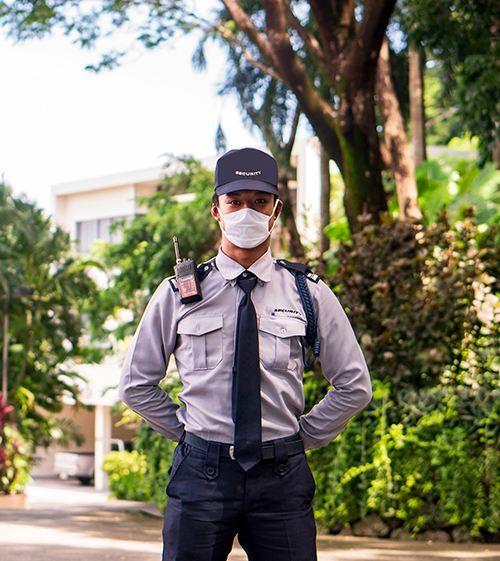 Unarmed Security Guard Duties
Metro Security's Unarmed Security Service sets the standard for proactive protection. When you have our guards on duty, your safety is their priority. Their mere presence provides a reassuring layer of protection, making visitors feel secure. They skillfully control access to your building or establishment, ensuring only those with permission enter. This ultimately enhances the overall safety of your property. Choose Metro Security Services and experience security that's always one step ahead.
Why Choose Metro Security Services?
Metro Security Services is a top-notch security service provider in the USA. Our team of highly trained professionals is dedicated to safeguarding your assets and ensuring the safety of your premises. We utilize the latest technology and industry best practices to provide comprehensive security solutions tailored to your specific needs. Our Guards send a detailed report back to us so we can check it as well.
 We offer back up as well in case it is needed which will arrive as soon as its called.  Our guards deter crimes through vigilant mobile patrolling.  With a proven track record of excellence, we offer 24/7 monitoring and rapid response capabilities to address any security concerns promptly. When you choose Metro Security Services, you're choosing reliability, expertise, and a commitment to your safety.               
Unarmed security guards enhance the safety of your property by providing a visible presence to deter potential threats. They monitor access points and respond swiftly to security breaches or emergencies.  This ensures a secure environment for your property and its occupants.
Our unarmed security guards undergo rigorous training programs that include conflict resolution, emergency response, surveillance techniques, and customer service. They also typically hold certifications and licenses required by local and state regulations. This ensures that they are well-qualified to handle security responsibilities effectively.
Yes, you can customize the hours and coverage of our unarmed security guard services to align with your specific security requirements. We offer flexible scheduling options to ensure your property receives the level of protection that suits your needs and budget.
WE READY 24 HOURS FOR YOU
OUR COMMITMENT TO YOUR SAFETY KNOWS NO BOUNDS.
Trust us to be your steadfast guardians, providing round-the-clock security you can rely on.