Medical Building Security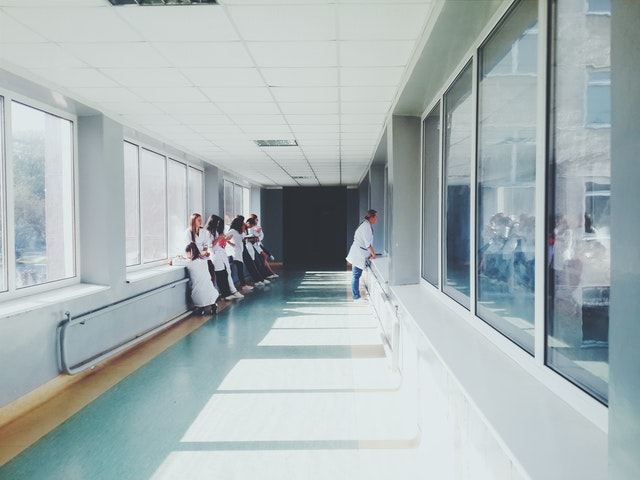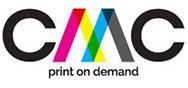 Hire Medical Building Security Guards
Medical Buildings are some of the trickiest buildings to secure properly. They straddle the line between appearing comfortable and implementing strict safety, security and privacy protocols. Patients and their families want facilities to reflect a commitment to compassionate care. But security must remain the first priority because the consequences of an insecure facility can become dire. As such it is important to keep a peaceful area with no disturbances to occur with the help of medical building security.


24/7 Security Service
Pleasanton 925-233-0000
Toll Free # 1-877-559-4525
Open 7 Days A Week
Reliable Medical Building Security
At Metro Security Services the Medical Building security are tasked to protect staff, patients, and visitors and ensure that all hospital property is secure. They patrol the building and its grounds, monitor all activity in and out of the hospital, and endeavor to prevent vandalism, theft, fire, and disturbances within the facility. They frequently report to your manager or other security personnel about what you have observed on your rounds. They look out for all sorts of issues at the hospital, including maintenance issues, which may compromise people's safety or the integrity of the building. Our Medical Building Security maintains the quiet in the medical buildings.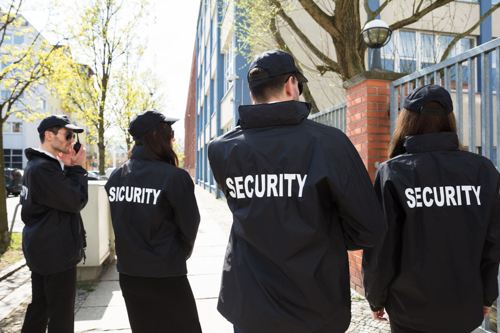 Duties Of Medical Building Security
Depending on the specific workplace, a security officer or officers may have certain responsibilities. It is likely that the same threats experienced at the emergency department of a major city hospital are dissimilar to the ones encountered at a rural general practice clinic
Patrol the area and identify any potential security threats or incidents.
Confronts unauthorized persons for questioning, routes or detains them, or telephones police for assistance, according to circumstances
Checks cars and verifies if vehicles are parked in restricted areas, such as fire zones, turnarounds, ambulance entrances or reserved parking spaces
Checks exterior lighting and access routes to emergency and fire entrances.
Sounds fire signal to alert fire department and hospital personnel in event of fire to extinguish fire.
Are the Medical Building Security Licensed and Experienced?
Yes, all our Security is trained professionally and are all licensed.
Do Medical Building Security carry guns?
In most cases we prefer not to involve guns in a medical setting but in some cases the security may need to resolve to taking measures.
Can a Medical Building Security arrest someone?
No, they dentain the person responsible and call the authorities to handle the rest.
Why Choose Metro Security Services
Licensed, Insured & Bonded
24/7 Security Guard Service
Medical Building Security
No Long Term Contract
Quick Response Time
Competitive Fair Pricing
At Metro Security Services we take our clients well being as the top priority. Our Medical Building Security is always vigilant and is ready for any that comes. All our security is Licensed and professionally trained to handle any situation that occurs. Our Service will always be available for you 24/7 hours all year long. Our Medical Building security will make sure no one will damage the property or anyone in the building. Our security maintains a calm and friendly look to give the people in the building a calm feeling. You can rest easy in our hands.
Testimonials
What Some Of Our Clients Say About Us
Our mission is to provide our clientele with excellent security service that is in line with their ever-changing protection needs. Our agency will go above and beyond what is promised to our clients to ensure that they are provided with superior, professional security guard services. Are you a current or past client of ours? Want to share your thoughts about us? Click on the link below to give us your feedback.
I used these guys for my private party in Pleasanton and they were beyond what I was expecting. They went out of their way to make sure everything was going smooth…

Solomon the owner of Metro Surveillance Security, is one of the most professional business man that I have ever met. He is friendly, kind, professional, and always on time….

Hired metro security for a very large college event. They did a great job managing doors and handling flow of people. Above all friendly and flexible. Would highly recommend!…

Reliable Security Service
Metro Security Services protects you and your most important assets with dependable, professional security solutions customized to fit any scenario. You can rely on our highly trained security guards and patrol officers. They are fully insured, licensed and bonded and ready to serve you.
Regardless of what industry you're in or what you need to protect, we can provide professional security personnel to meet your needs. We provide a variety of services ranging from mobile patrols Armed Guards. Hire us and get the peace of mind you deserve – both now and in the future – with a custom tailored security solution that protects the people and properties you care about most.
Licensed, Insured & Bonded
24/7 Security Guard Service
Armed & Unarmed Guards
Fully Trained & Equipped
Professional Attire & Attitude
No Long Term Contract
Quick Response Time
Outstanding Customer Service
Bilingual Security Personnel
Competitive Fair Pricing