Parking Lot Security
California
Metro Security Services excels in parking lot security California, offering top-tier solutions that prioritize your safety and peace of mind. Our proactive approach ensures a secure environment for your property, employees, and visitors.
Hire Our Professional Parking Lot Security California
Our security personnel diligently monitor and enforce parking regulations, ensuring a safe and organized environment for your clients and visitors. Moreover, our service seamlessly integrates with your facility's operations, enhancing overall security and convenience. By hiring us, you gain peace of mind and a more efficient parking management solution. When you choose our Parking Lot Security Service throughout California, you'll benefit from our dedicated team's expertise.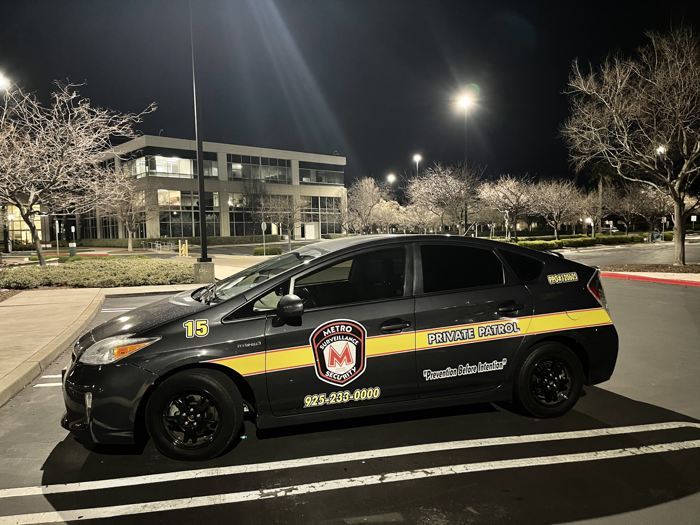 Top-Notch Security Service
Our Parking lot security California Service offers a proactive approach to address any security concerns promptly. With regular patrols, clear reminders, and effective communication, we maintain a strong presence, deterring unauthorized access and providing support when needed. We prioritize customer satisfaction and aim to reduce parking-related hassles, contributing to a positive experience for everyone. Choose our service, and you'll find a trusted partner to ensure the smooth operation of your parking facility.
Reliable Parking lot security
At Metro Security Services, we offer tailored parking solutions for many needs. Whether your parking lot is small or large, we provide parking patrols on scheduled or random shifts and on-site management services, both short-term and continuous. Our parking enforcement services cater to events, permit lots, and permanent facilities in various settings, such as residential complexes, schools, shopping centers, colleges, hospitals, and businesses. Additionally, our solid dedication to customer service guarantees positive interactions with your customers and visitors, all while safeguarding parking spaces for your employees, guests, and clients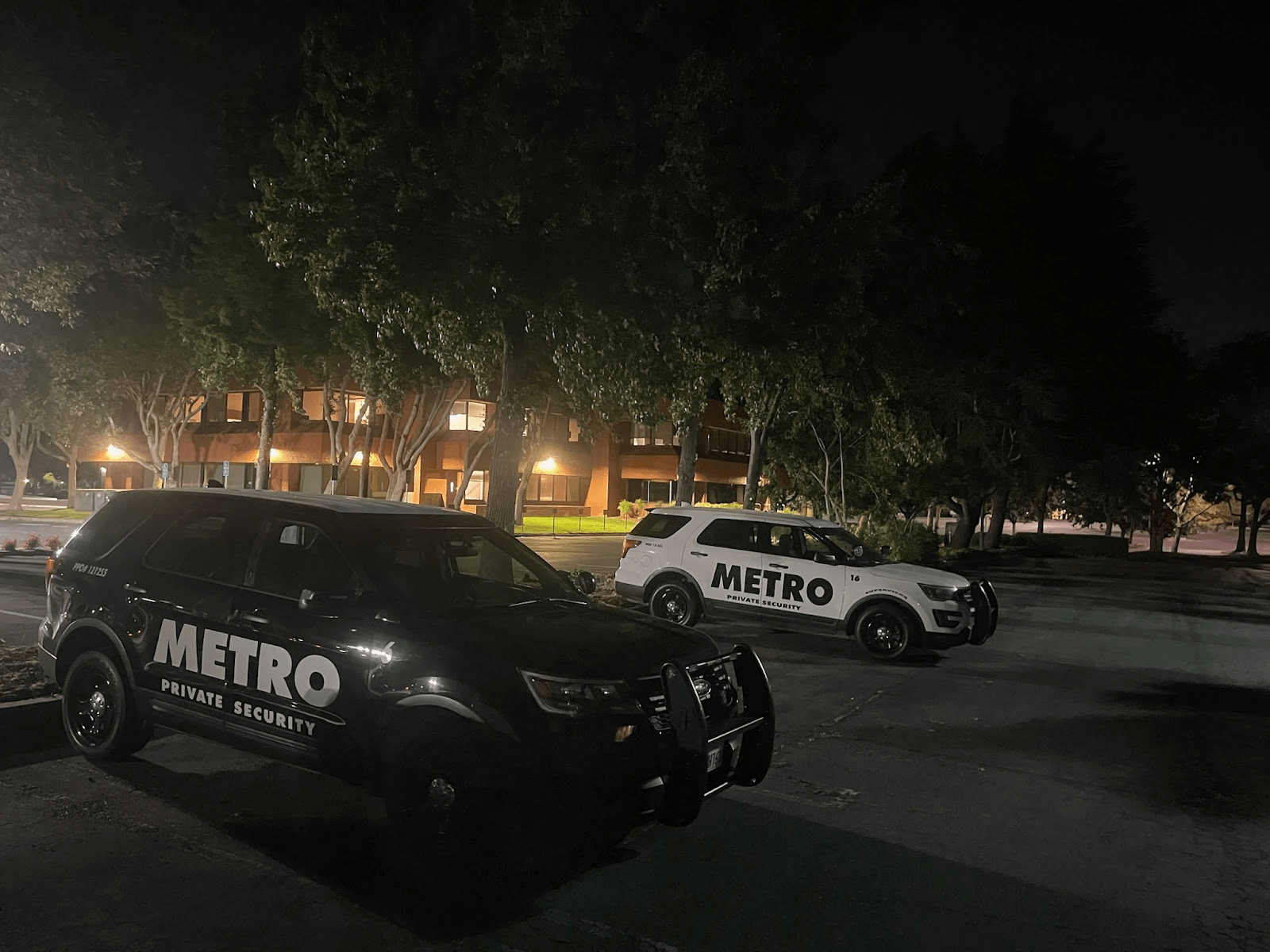 Why Choose Metro's Parking Lot Security Services?
Metro Security Services excels in parking lot security all over California, offering top-tier solutions that prioritize your safety and peace of mind. Our proactive approach ensures a secure environment for your property, employees, and visitors.
Firstly, our highly trained security guard possesses the expertise needed to manage parking areas effectively. Their presence alone serves as a strong deterrent against potential threats, guaranteeing a visible and responsive security force. Furthermore, our state-of-the-art technology complements our team's efforts. Our advanced surveillance systems provide real-time monitoring, enabling us to quickly identify and address any security concerns. With Metro Security Services, you can count on efficient access control, ensuring that only authorized personnel enter your premises. This strict control minimizes the risk of unwanted incidents and promotes a smoothly functioning parking operation.
In addition to these core services, we maintain open lines of communication. By collaborating closely with you to tailor our security protocols to your specific needs. Our commitment to transparency and flexibility sets us apart from the competition. We are your trusted partner for comprehensive parking lot security throughout California. Choose us for unparalleled protection and the peace of mind that comes with it.
Metro Security Services employs highly trained security guards and cutting-edge surveillance technology to ensure your safety without compromising on quality. We effectively deter and respond to threats with real-time monitoring.
Metro Security Services distinguishes itself through its commitment to tailored security solutions and open communication. We collaborate closely with our clients to customize security protocols to their specific needs, promoting transparency and flexibility. This client-centric approach sets us apart and ensures that our services align perfectly with your requirements.
Yes, Metro Security Services offers comprehensive security solutions tailored to both large and small parking facilities. Our adaptable approach ensures that we can effectively meet the unique security needs of various parking facilities. This builds confidence in our clients, ensuring a secure environment for all.
WE READY 24 HOURS FOR YOU
OUR PROTECTION IS ALWAYS THERE 24 HOURS
Trust us to be your steadfast guardians, providing round-the-clock security you can rely on.